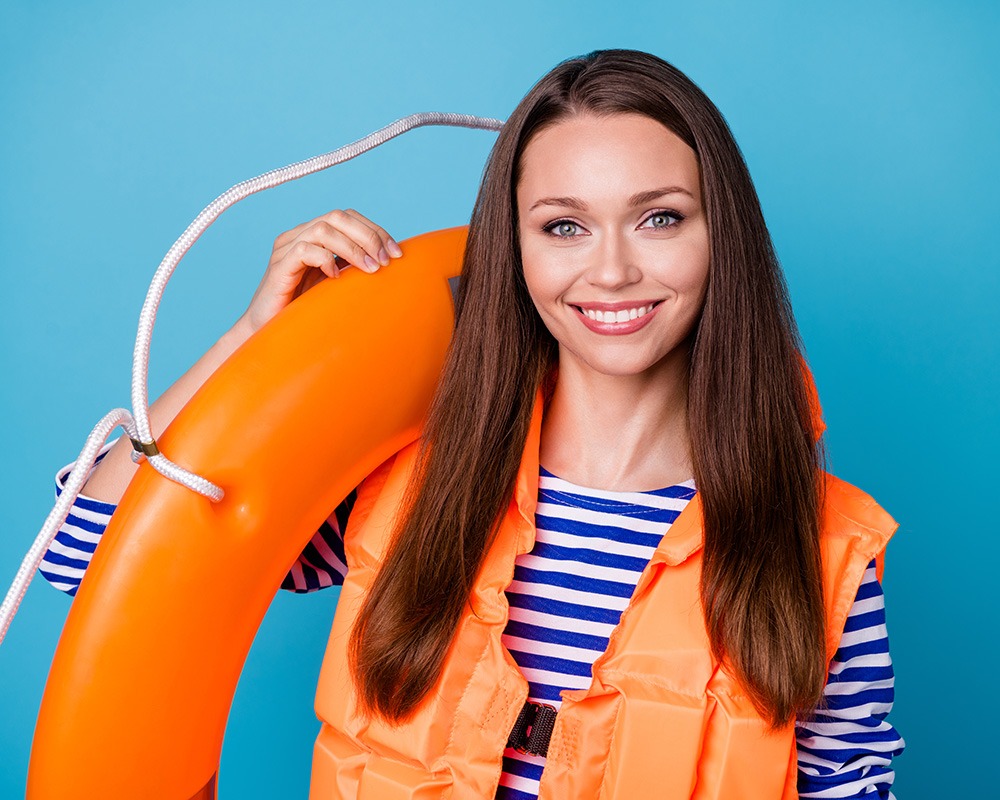 In this post we will show you everything you should find on a boat in terms of safety equipment. There are many elements that are mandatory when embarking and that serve to save and protect any crew member in case of distress.
We will also explain what the SOLAS Convention consists of and why it is so important at an international level.
At Globalmar you will be able to find and purchase all these elements, so that your boat will be perfectly prepared to set sail.
Obligation of safety equipment
With regard to the regulations governing the safety of boats, the most important international convention is known as the SOLAS Convention. 
As stated on the website of the International Maritime Organisation (IMO), the main objective of this convention is "to establish minimum standards for the construction, equipment and operation of ships, compatible with their safety". In other words, it reflects a set of regulations to be taken into account with regard to safety.
The SOLAS Convention originated in 1914 as a response to the tragedy of the RMS Titanic. After several versions of the convention, the current version is known as the "SOLAS Convention, 1974, as amended".  It recognises the tacit acceptance procedure whereby an amendment will enter into force if no objections to it have been raised before that date.
Accessibility of safety equipmen
Related to the previous section, all the crew must know where each of the safety elements are located. To this end, it is important to signpost where they are located and to emphasise the most dangerous areas of the vessel.
It is recommended to make use of the safety tapes and to have lighting elements, even if they are not considered mandatory. Strobe lights, signal lamps, chemical lights... All of these are of great help for prevention and action in dangerous or emergency situations.
Safety equipment
Here we present the different equipment that is essential on a boat in relation to safety. In the catalogue of our Globalmar shop you can find all the equipment you can imagine.
Lifejackets
On a boat there must be a sufficient number of waistcoats for each of the people on board. In addition, the lifejacket must be adjusted to the size, size and weight of each person. Lifejackets must conform to the European CEN standard and be checked annually by an authorised service station.
Lifebuoys
Lifebuoys must be fitted on the sides or stern of the boat. They must also have a light and a quick release and launching system. Finally, the name of the vessel to which they belong must appear on the ring.
Lifeboats and life rafts
A lifeboat or life raft is essential in the event of an emergency requiring evacuation of the main vessel.
Liferafts should be installed in a suitable location on deck and checked. An important aspect to bear in mind is that the entire crew must be instructed in how to unpin and launch a liferaft.
On the other hand, lifeboats are common on larger vessels. There are several types of lifeboats:
Standard
Partially enclosed
Fully enclosed
Free-falling.
Survival suits
Survival suits are similar to those used by a diver. They are suits prepared for cold water diving. These suits can be a bit cumbersome to put on and in case of an emergency time becomes very valuable. For this reason it is recommended to practice donning the suit before embarking and try to ensure that the time spent in the suit does not exceed one minute.
Extinguishing equipment
In case of fire it is also compulsory to have extinguishing equipment on board. Among these elements, we highlight the following:
- Fire extinguishers: As we indicated at the beginning of this post, fire extinguishers must be well signposted. The crew must know where they are located and how to use them. In addition, they must be checked by authorised and approved companies at the right time and in the right way.
- Fire blankets: These are used to smother any small fires that may occur.
- Water buckets: It is compulsory to have water buckets on the boat to fight any type of fire that may occur.
Extra-safety equipment
In addition to waistcoats, rings and survival suits, there are other safety elements that must be taken into account when embarking:
Safety harness: It must be adapted to the size of the crew member. It is essential for moving around the deck of the boat in bad weather or at night, as there is a greater risk of falling overboard. To avoid this, the length of the rope should be reduced and securely attached to the harness.
Pyrotechnics: These are items that are used in the event of an emergency call for help. They consist of flares, rockets and smoke canisters. They should be stored in a dry place and out of reach of children. In addition, it is recommended to familiarise yourself with the instructions beforehand, as in some circumstances it may not be possible to read them clearly. Finally, the expiry dates of mandatory equipment must be scrupulously observed, as failure to comply with them may result in a financial penalty.
Masks: Since the outbreak of the pandemic caused by Covid-19, the use of masks has been extended to all areas. However, on boats, precautions must be taken, as there is a greater risk of contagion in the event of someone falling ill.
As you have seen, boarding a ship can be very risky for the crew. However, there is a wide range of equipment that can be of immense help in the event of an incident on board.
At Globalmar we offer you a wide range of products where you can find all the safety equipment that a boat should have and... much more!
Follow us on our Social Media and take a look at our shop. We are waiting for you!
Comments (0)
No comments at this moment