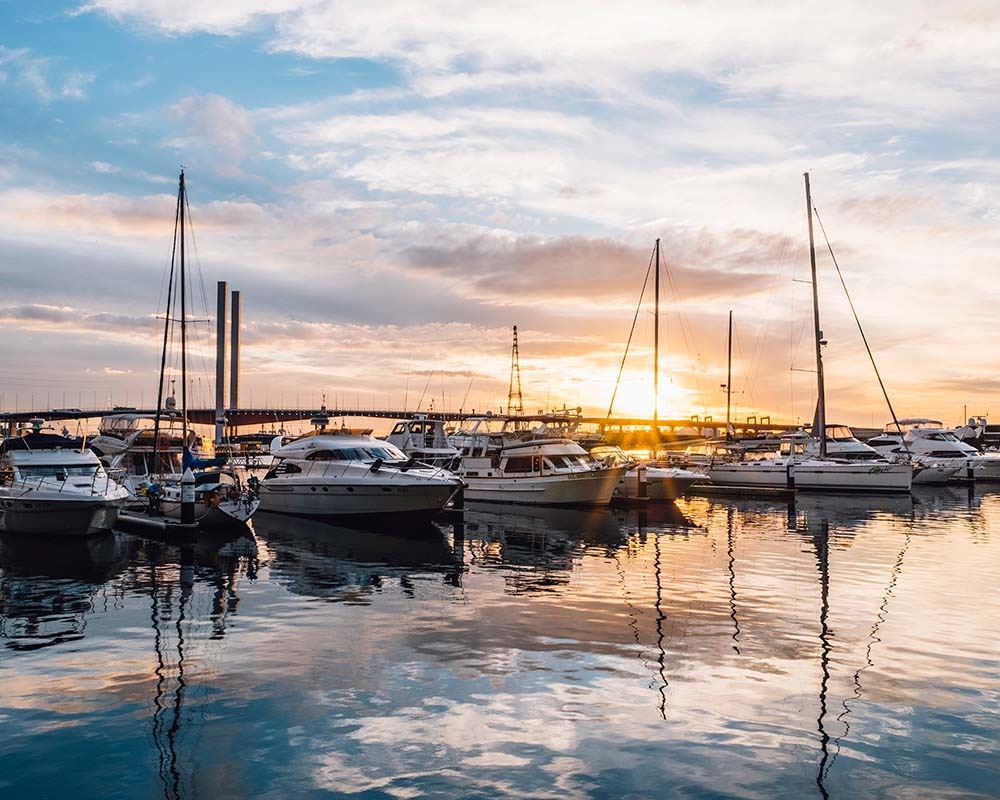 In today's post we will talk about the qualifications required to operate any type of boat. In Spain, the Ministry of Transport, Mobility and Urban Agenda is responsible for regulating the corresponding qualifications. Depending on the size of the boat you want to drive, you will need the qualifications that we will explain below.
In addition to the corresponding certificate, we will talk about another essential document: The maritime booklet. 
Maritime booklet 
The seaman's book is an official document that fulfils two very important functions. Firstly, it is used as a seafarer's identification document and is internationally accepted. Secondly, it records all embarkations and disembarkations made by the holder. 
 There are two types of passbooks issued by the Spanish administration:
Libreta de Inscripción Marítima (Maritime Registration Booklet): used for inland navigation or cabotage.
Libreta Marítima DIM (Seaman's Identity Document): required for foreign navigation. 
Recreational qualifications 
A large part of the population that wishes to operate a boat does so by means of recreational vessels. In this sense, in order to acquire some titles, it will be necessary to pass a theoretical examination carried out by the Directorate General of the Merchant Navy or by the Autonomous Communities that have acquired this competence (Andalusia, Asturias, Balearic Islands, Canary Islands, Cantabria, Catalonia, Ceuta, Galicia, Melilla, Murcia, Basque Country and Valencia). 
However, there are vessels for which no licence is required. These are motor vessels with a maximum power of 11.26 kilowatts and a maximum length of 5 metres, sailing vessels up to 6 metres and floating or beach craft (this does not include jet skis) as long as they are not more than 2 miles from the port, harbour or place of refuge. In addition, the sailing must take place during the day and the interested parties must be over 18 years of age. For official maritime sports competitions, the age and qualification restrictions do not apply. 
To access the more advanced licences it will be necessary to have the previous licence. Within the different recreational nautical qualifications we have: 
Navigation licence
The navigation licence, popularly known as "titulín", does not require an exam and is the simplest licence to start sailing. With this licence you can sail boats up to 6 metres in length, as well as jet skis with no speed limit.
Sailing must take place during the day and at a maximum distance of 2 miles from the coast. 
To obtain the licence, it is necessary to be of legal age, pass 2 hours of theoretical training and 4 hours of practical training. It will also be compulsory to undergo a psychophysical examination. 
Basic Navigation Skipper (PNB)
With this qualification, the limit is extended to a distance of 5 miles from the coast, 8 metres in length and day and night navigation. 
To obtain the PNB it is necessary to pass a theoretical exam, to do a navigation and radio communications practice and to have the navigation licence. 
Pleasure Craft Skipper (PER)
The PER is a very popular qualification due to the powers it unlocks. The length limit of the boat is extended to 15 metres, the distance from the coast is extended to 12 miles and, in Spain, it allows navigation between islands of the same group of islands (Canary and Balearic Islands).
Among the requirements are passing the theoretical exam and completing both the navigation practices and the short-range radio operator course. 
Yacht Skipper 
With the yacht skipper licence you can sail up to 150 miles from the coast and with a boat of a maximum length of 24 metres.  
To obtain this licence you will have to pass a new theory exam and do the corresponding practical training (in addition to holding the PER).
Yacht captain
A yacht captain will be able to sail without limits of distance or length of boat. To do so, you will have to have a yacht skipper's certificate and pass a medical examination at a Driver Recognition Centre. Finally, you will have to take a theory exam and obtain a certificate of practical sailing. 
Professional qualifications 
So far we have introduced you to the qualifications required to operate recreational craft. If your ambition is to work professionally on merchant vessels or in paid activities, you will need a professional qualification. 
Depending on their nature, professional qualifications can be either Merchant Navy or Fishing. The main qualifications issued are regulated by the International Convention on Standards of Training, Certification and Watchkeeping for Seafarers, known by its acronym STCW. 
In order to be able to develop your professional career, you must have a merchant navy professional card. Likewise, professional qualifications can be classified into three sections:
Bridge
Machinery
Radio communications
If you are a yacht captain, you will be able to access the Certificate of Speciality of the Professional Boat Skipper. With this recognition you will receive the professional qualification that will allow you to carry out remunerated activities as a skipper.
As you have seen, there is a wide variety of qualifications and requirements to be able to handle boats of different sizes. If you are the type of person who loves sailing, we recommend that you start with the basic qualification and work your way up as you need to. Moreover, you can become a professional and make a living out of it.
From Globalmar we encourage you to do so and, of course, to follow us on our RRSS to be aware of all the news. See you soon!
Comments (0)
No comments at this moment